For those who like listening to MP3s on your cell phone but wish they could also listen to that same music in your car, Venturi is now offering the Venturi Mini, a small device that plugs into your cars 12 volt outlet and via Bluetooth technology sync's with your cellular telephone.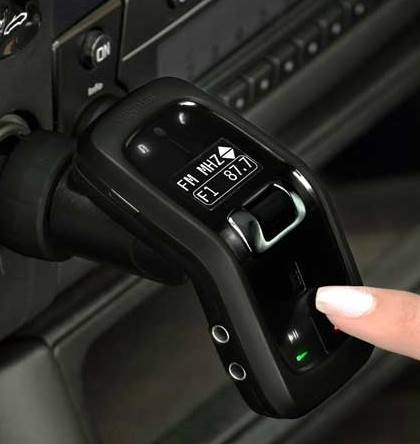 The Mini allows you to listen to your favorite music through your cars audio system by streaming the music via the standard radio frequency in your cars am/fm stereo. Not only can you listen to your favorite music hands free but this clever little device also broadcasts the music information on your cars display through the RDS (Radio Data System) protocol.
Another neat feature is since the device sync's to your cell phone you can also answer phone calls and talk safely while you drive. This is a big concern for most people and a very nice feature since many city's are adopting anti cell phone laws that prohibit you from talking on the cell phone while you drive. Another nice feature of the Mini is the USB charging capability. You can plug your cell phone into the mini and charge it on the go while you listen to your favorite tunes.
Set up of the device was simple and striate forward, if you have ever synced a Bluetooth headset to your cell phone then this will be a snap.