Details

Category: Car Stereo
Written by Rich McComas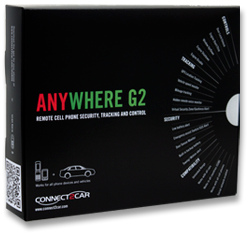 What is it? The Connect2Car Anywhere G2 is a vehicle security device which allows control of your vehicle and its security systems from any internet-connected PC or mobile device.
The Verdict: The Connect2Car Anywhere G2 is the ultimate add on device for access and controlling your automobile. With just a few taps on your tablet, laptop, or mobile device you have monitoring and control of your vehicles security systems. Provided you are "anywhere" the internet may roam and don't mind the cost of a subscription, the Connect2Car G2 offers the ultimate in convenience and security services no matter where you are.