Google Voice handles all of your calls, finds you at whatever number you are at, and transcribes your voice messages sending them as text to your email or phone, and best of all, it's free! Get a google number to participate in conference calls, record your calls, screen callers, and more.
While most mobile phone carriers are trying to figure out how they can charge MORE money for services, Google comes out with yet another FREE breakthrough offering in Google Voice.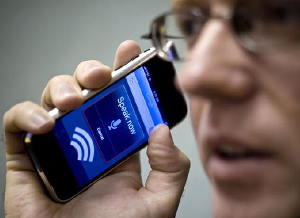 There are basically two flavors of Google Voice, either a feature pack for your existing phone number, or an expansive service offering if you get a google number.
With your existing number, you can create and use a Google voicemail account with a custom greeting, which transcribes your voice messages and sends them to you as text, plus you can get cheaper international calling via the VOIP network. By transcribing voicemails to text, it makes it VERY easy to share voicemails, forward them to other people plus allow them to download the audio file.
With a google number, you get one phone number that rings to all your phones, plus call blocking to send unwanted callers straight to voicemail, and the ability to record phone calls and store them online. Also, google is offering conference calling and call screening where you can hear who is calling before you pick up.
Google Voice is FREE, but like all things Google, there will no doubt be some advertising tie-in down the road.