With rumors of a sub-$150 non-branded GPS to hit stores on black Friday, Magellan introduced their RoadMate 1200 today at SEMA, the world's largest automotive aftermarket show. The unit comes loaded with US maps only, and includes a 3.5" anti-glare screen, and the easy and familiar Magellan touchscreen user interface.
The Magellan 1200 includes their QuickSpell feature which allows you to quickly spell out a customized address or point of interest with just a few touches of the screen.
The 1200 also includes SmartDetour, which pops up a message when it detects that you are going very slow on the freeway, prompting you to take an alternate route.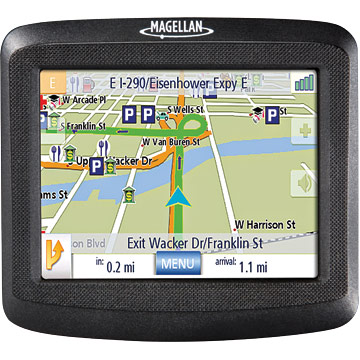 As of the announcement, the Magellan 1200 is not yet on the Magellan website, but you can buy it at Staples for $229.