Details

Category: Batteries
Written by Rich McComas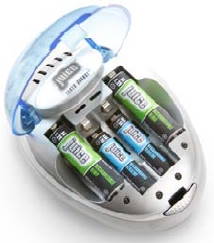 Christmas is around the corner and it is time to start on our Christmas Gadget-Guru Wish List. This year, our first addition is the Juice Multi-Charger introduced at the Consumer Electronics Show in Las Vegas last year.

Until they figure out how to absorb the ambient energy in the room directly into our gadget belts, the need for batteries will remain an unfortunate part of our reality. And while the path to quality rechargeable batteries has been a long and bumpy road, at least one company seems to be on the verge of smoothing out the ride.